Easter is one of my favorite holidays. Not only is it an especially meaningful day in our family, it's also a fun day filled with yummy treats and bunnies! How could you go wrong?
This bunny project has my name written all over it. I am in love with it's simplicity. I might even do something similar to this in our baby's nursery.
Adorable Easter egg banner made out of pant swatches! Cute and cheap project.
I think I've put this on here before....but Peep fondue! I love me some Peeps. I think I may need to stock up on them now and then have the husband hide them from me.
Adorable bunny jars. You could do these with any plastic toy animal and it would look adorable.
Cadbury creme egg brownies. Get out! My husband would LOVE these.
Chocolate Peep pops! I love it!
Adorable bunny banner....must make this next year.
I love this idea for a front door decoration.
What are your favorite pins this week? Are you excited for Easter?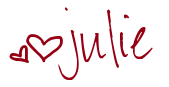 28 Comments »