Happy Pinteresting Wednesday! Pinterest has sure helped me formulate my ideas for a nursery. I don't mean to only blog about our baby boy...but I can't help myself! We are so excited to start working on his nursery.....you know me....any excuse to decorate is well welcomed in my opinion! I mean, how often do you get to decorate a room from scratch? Several of you have asked what we have planned....so here we go!
We've decided on a "vintage" theme for the nursery. And since my husband is a baseball player and overall sports fan we will be sure to incorporate some sports stuff!
These are the colors we are going with: grey walls with red accents and touches of blue, green, and maybe even yellow. We want it to be fun and clean yet still baby boyish.
Another pin that captures the vintage "vibe" we are going for. I love the ladder in the corner.
I love how simple yet fun this nursery is....I especially love the curtains and banner.
My husband has a ton of cars that he played with when he was little....we'll be sure to find some cute way to display them!
I love barn door wall....we probably won't do this but might do something similar with pallets.
Another pin that captures the idea we are going for. I love the puppy print above the bed.
What are your favorite pins this week?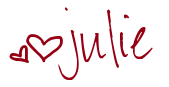 22 Comments »