How far along?
18 weeks.
Baby is the size of a sweet potato and is 5 and 1/2 inches head to rump.
Maternity clothes?
Not yet. still squeezing into my pants with the help of the belly band.
Stretch marks? Not yet.
Sleep: It's getting harder to find a comfortable position when I sleep. I'm just not a fan of sleeping on my side!
Best moment this week:
Feeling the baby move (at least I think I did!)
Miss Anything?
Nope.
Movement:
I think so! If I lay down and am really still every now and then I can feel little pops and flutters going on in there...I'm not 100% sure it's the baby, but I think it might be!
Food cravings:
Spaghetti, ice cream, and cucumbers.
Anything making you queasy or sick:
Right now just raw carrots and broccoli.
Gender:
April 16th can't come soon enough.
Labor Signs:
Way too early.
Symptoms:
Sort of sore everywhere, especially my back.
Belly Button in or out? In
Wedding rings on or off? On
Mood:
Excited
Looking forward to: Finding out the gender and setting up our crib (it arrived yesterday!)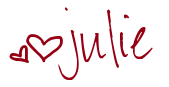 21 Comments »