When your plans fall through it's always a good idea to have an excellent back up plan. This weekend my plan to see The Hunger Games didn't happen....so what did I do instead?
Watched The Descendants.....
....and ate Oreo ice cream!
Both were amazing by the way. Highly recommend.
How was your weekend? Please know that I am crazy jealous of all of you who actually got to see The Hunger Games. For sure I am going to see it this week...I just can't wait any longer!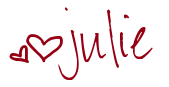 20 Comments »