Happy Wednesday! I feeling sort of overwhelmed with Pinterest lately....is it just me? Too many cute things and no time to make them. Sometimes I just want to avoid Pinterest all together....but then I get sucked back in!
Especially when I see something like this. I need to make some artwork out of pallets asap.
I've been looking for artwork for our baby's room for awhile now and I am in love with these prints on Etsy. And this one with a little red headed girl reading to baby bunnies just kills me. It is too precious for words!
Such cute pots on the porch!
Another old window idea that looks amazing.
I'm showing this to the husband....he wants to plant a garden this year and this looks like a good option!
Ikea butcher block counter tops.....I totally have the itch to re-do every room in our house. These would look amazing in our kitchen (with white cabinets of course!)
And finally something sweet....cookie dough egg rolls. Are you kidding me???
What are your favorite pins this week?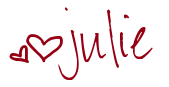 28 Comments »