Thank you to everyone who entered the Stella and Dot jewelry. I guess you all are just as in love with their beautiful pieces as I am!
So, now for the winners.....
Congrats Lia! I am in love with your cute blog design!
Congrats ladies! I am super jealous of both of your right now. You will both look gorgeous in your new jewelry. I'll pass your e-mail info along to Melissa, my amazing friend and Stella and Dot stylist, so she can send you your jewelry.
And for all of you who didn't win, be sure to check out Melissa's
website
and
facebook
page for fabulous deals on beautiful jewelry.
p.s....stay tuned tomorrow for some more fun and exciting news!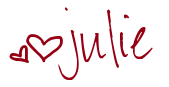 7 Comments »