This is officially the most random post ever.
On Saturday night the husband and I went out with some friends to dinner and a comedy show. On the way home I told him I was hungry.....
Me: I'm hungry
Husband: Me too. What are you hungry for?
Me: Taco Bell. No, cheesecake. No, pickles.
Husband: Are you sure you didn't drink tonight? I think we have pickles at home.
Me: No we don't. I ate them all.
Husband: Baby! When did you buy them?
Me: Tuesday.
Husband:.......
Me: That's only like 3 pickles a day.
So of course we stopped by the grocery store at 9:30pm and picked up some pickles. And some pie.
The next day we went to my mom's lake house for the day. My mom thought it was so strange that I was craving pickles....so of course with all the pickle talk I asked the husband to look into her fridge and see if she had any....and this is what he found.
That would be 5 jars! FIVE! Like mother, like daughter I guess. And she thought I was strange.
In other news, last night I discovered Wrigley had a tick! YUCK. I almost gagged when I saw it. Who knew there were ticks in Michigan? We have NEVER had this problem before. Plus, it's only March!
After my freak out we quickly googled how to remove a tick from a dog....and thankfully it did not involve a lighted match. After I got the tick out and disinfected everything, Wrigley, Henry, and Sophie each got full body tick checks. Luckily they were all clear. After that the rest of the night was spent vacuuming our entire house and treating all three animals for ticks and fleas. I was exhausted.
But the good news?
I didn't mind all the vacuuming because I love my Dyson. It was our first big "baby" purchase and both the husband and I are obsessed with it. It is the best vacuum EVER. We comparison shopped for at least a month to get this bad boy and eventually scooped up a great deal on Amazon. Best decision we've made in a long time. It's so light and easy to use....and picks up a TON of dirt. Seriously, if you are in the market for a new vacuum get this one....you won't be sorry!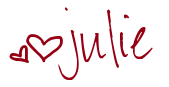 20 Comments »