Happy Wednesday! I ignored Pinterest all week....but managed to still find some pretties yesterday to share with you.
18 things to get rid of now. I totally have the itch to organize my cupboards and this is exactly what I need to get started.
But of course after I organize I'll then want to buy more stuff. What is wrong with me? I'm in love with these bowls from Crate & Barrel. Especially the red striped one. Sigh.
And you know I totally want to paint our kitchen cabinets white! Maybe I can talk the husband into adding this to our before the baby arrives to-do list.
Aren't these frames adorable? I love this mini gallery wall.
And thanks to Pinterest I've spent way too much time looking at maternity photos. I'm in LOVE with these. (as a side note, how come whenever I try to wear a headband across my forehead like that I look like a fool? She looks so cute!)
Love everything about this look.
And darn you Pinterest for having a huge selection of yummy-bad-for-you treats right now. I could totally go for this snickers pie!
What are your favorite pins this week?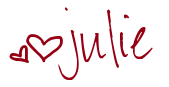 19 Comments »