1. I'm doing my post in bullet form this morning. I am so dang tired. The stupid Super Bowl is on way too late in Michigan.

2. I didn't mean to take a week off of blogging. Life sort of got in the way last week and I just didn't have time to post....but I'm back now!

3. I'm totally making up for my lack of blogging last week by doing a giveaway this week....it's a good one, so stay tuned!

4. Did you watch the Super Bowl? I sure did....but mostly for the commercials as usual. But don't tell my husband I said that. Again this year our favorite was by Volkswagon. Remember the commercial from last year? My husband still talks about it. But this one was pretty cute too.


A chubby dog starts to exercise and eat right so that he can catch up with the VW. Kills me.
What was your favorite commercial?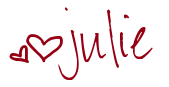 22 Comments »