First of all, thank you for all of your sweet comments on my red skinny jeans post! You are too sweet! Even though most of you loved the skinnies, I did end up returning them over the weekend. I just wasn't 100% in love with them...so why keep them? Several of you suggested jewel tone colors instead....and I couldn't agree more!
Case in point: Miss Emma Stone at the Golden Globes last night.
See? Redheads look good in purple.
Did you watch the Golden Globes? I watched bits and pieces and then fell asleep! What were your favorite dresses of the night?
Besides Emma, Paula Patton might be my favorite. She totally rocked the yellow!
I thought Jessica Alba looked beautiful as always.
In other news, it's finally starting to look like winter here in Michigan! We got a ton of snow over the weekend. Lot's of snow means lots of cuddling on the couch and watching movies.
We rented Moneyball and thought it was really good. My husband loved the baseball history and tried to educate me....he didn't get too far.
How was your weekend?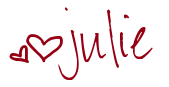 18 Comments »