I took a break from Pinterest over the holidays but now I'm back! So many cute things were pinned over the course of the week...I feel totally behind!
Let's get started!
Mason Jar soap dispenser. I keep seeing these pop up and totally need to make one.
DIY ruffle blanket. Not that I can sew. But still. It's cute.
Love everything about this. Use cool whip to make your own marshmallows. So freakin' cute. And those mittens are adorable too.
LOVE LOVE LOVE this! Such a cute idea for Valentine's day!
I totally want to glitter my keys. My husband would be so embarrassed.
If only I could be this organized with my menu planning. A girl can dream right?
Clean your house in 15-20 minutes a day. I need to start doing this. I hate spending huge chunks of time cleaning on the weekend.
Love everything about this outfit. I need to get some cute boot socks asap.
Dark chocolate and salted caramel topped shortbread. What diet?
What are your favorite pins this week?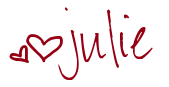 31 Comments »