During our week off of work for Christmas, the husband and I went to see two great movies...and one not so great one.
We saw War Horse and both loved it. I couldn't recommend this movie more. I was really hesitant to see it at first because I didn't want to see a horse get hurt. Remember when I couldn't even make it through
Water for Elephants
? I was worried the same thing would happen while watching this movie. I'm still a little sensitive about animals
since this happened
. I kept asking the husband "but does the horse die?"....of course he didn't know but reassured me it would be a good movie regardless....and he was right! I did shed some tears a few times, but it was worth it. This movie is what good movies are made of. Go see it now. (If you must know if the horse dies or not, e-mail me and I'll tell you.) Oh, and the boy who plays the main character? Cutie pie.
We also saw The Girl with the Dragon Tattoo. Talk about two vastly different movies! But we both really liked it. I've read the books (and loved them) and the movie definitely did the books justice. A few things were changed, but it was still really good. The husband liked the movie too but didn't read the books. I think in order to understand what is going on you must read the book first! And beware...this movie is really long and had a few very graphic scenes. If you've read the book you know what I'm talking about.
Lastly, we saw In Time at the discount theater. Don't waste your time on this one. Literally. It was d-u-m-b.
Have you seen any good movies lately?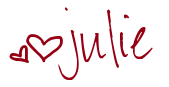 25 Comments »