It seems like a lot of bloggers lately have been raving about the
Hana Hairdryer
....and I'm totally going to join in because oh my word....this hairdryer is all kinds of awesome.
Several weeks ago the kind people at Misikko sent me the
Hana Air Professional Hairdryer
to take for a spin. Let's just say I'm in love and never going back. This hairdryer is amazing....and super powerful. They also sent all kinds of other goodies....bath soap, nail files, an eyelash curler, comb, Paul Mitchell shampoo and conditioner, a carrying case...and a stuffed monkey, which Wrigley stole before I could snap a photo.
What I like best about the Hana Air Professional is that it is super powerful. I bet I could turn it on and point it in the direction of my husband in a different room and he could feel it. All that power translates into quick and easy drying time for me. My hair is crazy thick....so thick that it has to air dry for at least an hour before I even attempt to dry it with a hair dryer. When I get my hair cut at the salon usually two people dry my hair. So, I love that the
Hana Air Professional Hairdryer
cuts my drying time in half! And my hair is super soft too.
Did I mention the Hana Hairdryer has a crazy long cord too? I can totally multi-task with it....love!
Misikko also makes
curling irons
and
straighteners
....both are on my "want" list now!
Do you love your hairdryer?
*I was not paid for this review, all thoughts are my own.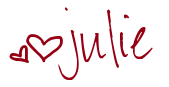 23 Comments »