Today I'm linking up with Sydney at
The Daybook
for Awkward and Awesome Thursday! Awkward
- Burning the skin off of my forehead with the curling iron. Apparently I'm still not used to the new bangs. What to know what's even more awkward? Pinning your bangs up so you can go to the gym. Yeah. Crazy sweaty girl with a big old burn on her head? That's me!
- The show Dance Moms. Have you seen it? The whole idea of the show makes me squirm. Yet I still watch it.
- Our neighbor bashing into our mailbox....and then coming to tell me about it. What do I say to that? Um, thanks? Next time can you knock it down all the way so that I have an excuse to get a new one?
Awesome
- Wrigley barking at the deer in our back yard last night. Such a watchdog.
- The husband is making dinner tonight. I have no idea what he's making, but I don't have to do it, so it will be awesome.
- The new boots I got last week for.....$24! I can't wait for some fall weather so I can wear these.
- Three-day weekends.....enough said.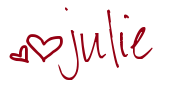 19 Comments »