Paint half of a cute mug with chalkboard paint. Genius. And adorable.
I love baker's twine....and need it in every color.
Adorable pom pom ornaments. A cute and easy project.
Chevron print. This would look good on a gallery wall.
LOVE LOVE LOVE this.
Sparkly New Year's or party outfit. A girl can dream, right?
Red velvet whoopie pies. Have I posted these before? They just look too yummy, I can't help myself.
Speaking of not being able to help myself, I dying over these "Hey Girl" Ryan Gosling pins. I tried to explain to my husband why these were funny....and he totally didn't get it.
What are your favorite pins this week?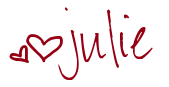 28 Comments »