Good morning! I hope you all had a great weekend. The husband and I spent the weekend doing some Christmas shopping....and I'm proud to say we are almost done! Have you finished your shopping yet? I'm always super jealous of the people who are done the day after Thanksgiving. That is never me.
We spent the rest of the weekend hanging out and also attended our annual neighborhood Christmas party. We live on a small cul-de-sac and always get together with everyone around Christmas to catch up and eat lots of yummy food. I sadly didn't take a single picture.
In other news, we finally watched the movie The Help. Oh my word. Go out and rent this movie right now! It was so so so good. You must read the book first though, which was also amazing. Even the husband enjoyed this movie.


Thank you to everyone who entered my Stella and Dot giveaway! The winner is Ashley from
Turquoise and Teal
! Congrats Ashley! Look for an e-mail from me today. And thanks again to
Melissa
for sponsoring this giveaway. Be sure to check out her site for more amazing Stella and Dot jewelry!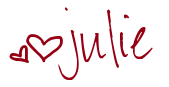 16 Comments »