I have a small obsession with Christmas music. However, I am not one of those people who listens to Christmas music right after Halloween. I try to hold off on listening to it until after Thanksgiving....but usually break down that week and give in. My all time favorite Christmas song is Sleigh Ride...the instrumental version by the Boston Pops. I can't get enough....especially of the part that sounds like a horse's stomping feet and whip. LOVE it. No matter where I am when I hear that song I have to act out the percussion parts..it's just SO good.
One of my favorite Christmas albums is John Denver and the Muppets. It just isn't Christmas without listing to this album over and over again. We had this on record when I was a baby, then on tape when I was a kid, and now on CD. It's all kinds of awesome...especially Miss Piggy's "five golden rings....ba-dum bum-bum" part in "12 Days of Christmas". It's the best...trust me.
This year I'm really lovin' Michael Buble's album. Just when I thought he couldn't get any cuter, he goes and sings amazing Christmas songs. Love him.
I also love Straight No Chaser's album. Their "12 Days of Christmas" is all kinds of awesome. Basically anything they sing is awesome.
Mariah Carey's "All I Want for Christmas is You" is a classic must have.
I also really like Taylor Swift's Christmas album. She can do no wrong in my book.
What are your favorite Christmas Albums/Songs?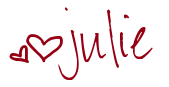 18 Comments »