My love for pallet art knows no bounds. I really wish I was more handy.
Monogram wreath....somebody get this for me. I'll take that light and mailbox too while we're at it.
Okay, here is an idea for a pallet that I could actually do. Paint it white (or maybe leave it natural) and hang it on a wall. Then hang other stuff from it. Super easy.
Bard door headboard! I'm going to have dreams about this!
I've probably posted this photo before but I just love her outfit and wish I was wearing it right now!
Pom pom wrapping for Christmas presents. This had to have been created just for me.
How to make the perfect snowflake....I'm trying this over the weekend!
Keep Calm and Love Goldens. I think I need this print.
What are your favorite pins this week?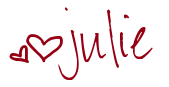 30 Comments »