Happy Monday everyone. We had a pretty low key weekend. On Saturday we helped my mom move into a place a little closer to her job and to us! Her lake house, although lovely, is too far away from everything to live there full time. It was the quickest move I've ever done and we are so happy to have her just 5 minutes from our house.
The rest of the weekend was spent relaxing and cuddling this guy. Henry is 100% back to normal and feeling good. I also finally got a chance to catch up on some of the new fall tv shows thanks to my dvr.
I loved Up All Night on NBC. This is definitely my new favorite show! If you haven't seen this yet please check it out asap....you won't be sorry.
I also gave ABC's Pan Am a try....and wasn't impressed. It seemed a little cheesy to me. Did anyone else watch this? I'm not sure it's going to make the cut.
Surprisingly I really enjoyed NBC's The Playboy club. It had everything Pan Am was missing. Fun 60's vibe, amazing clothes, humor, drama, and some action.
Much to my husband's dismay I really liked Whitney. It comes on right after The Office on NBC and is pretty adorable.
What new shows do you recommend?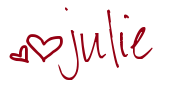 12 Comments »