Happy Monday everyone! Here's something you might not know about me: I'm a total homebody. I love to spend weekends at home cleaning the house, baking, and snuggling up on the couch watching movies....and that is exactly what we did! I had a crazy busy week at work and just needed some down time. We also spent the weekend NOT dressing up for Halloween...and secretly liked it. Don't judge.
I finished Divergent by Veronica Roth. It was amazing! I absolutely LOVED this book! If you liked The Hunger Games you will love Divergent. The only bad part is that now I have to wait for book 2 to be released some time next year. I hate waiting! I should never read a book series unless all of the books are already published...I'm terribly impatient. But seriously, go read this book!
We rented Captain America and thought it was sort of dumb and over done.
On a whim we also rented Zookeeper. The husband and I agreed we couldn't bear to watch yet another Pirates of the Caribbean movie...which seemed to be the more popular choice around these parts. I fell asleep halfway though this, but what I saw wasn't all that bad! I'm a sucker for animal movies.
And last but not least I rented Beauty and the Beast. I've had the soundtrack songs in my head for over a month and just had to watch it again. And the husband actually watched it with me. You seriously can't go wrong with a Disney classic!
So, now for some winners! Thank you to everyone who entered my Scentsy giveaway!
The grand prize winner of a Plug-in Warmer and Scent Bar of her choice is Jackie Sue from
The three winners of a Scent Circle for their car are:
Congratulations ladies!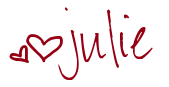 8 Comments »