How is it already Wednesday? I LOVE short weeks!
Let's get started
Shutters as a pantry door? Genius!
Love this verse, love these signs.
I need these wellies!!!
I've always loved this mirror from Pottery Barn. I think I might be able to make one myself. Scratch that. I might be able to make this with my mom's help.
Another cute sign I need to make. This would be so cute in a baby's room.
I love this idea for empty frames! So cute and so easy.
Totally making this asap.Maybe with cute twist for Fall.
Carmel apple cheesecake dip. Need I say more?
What are your favorite pins this week?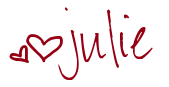 29 Comments »