First, thank you to everyone who prayed for me and Henry yesterday. He is totally fine! And I made it through the appointment with zero tears....even though I did have some flashbacks to the last time I was there. It helped that I requested a different vet and was in a different room. Anyway, Henry's sore tooth fell out a few hours before the appointment and he instantly felt better. I took him in to be checked out anyway. He does have to go back to have his teeth cleaned on Friday, but I'm not worried about it. So thank you all!
Love this idea of using a cake plate to display your kitchen soaps. And it's a nice way to keep your counters clean!
Monogram cut out of wood. This would make such a cute shower gift!
Display pretty fabric or paper on and old window. Totally doing this.
Adorable fall wreath! I need to update my wreath asap!
DIY sparkle pears....yes please! I need to do this with pumpkins too. Adding it to my list.
Ampersand necklace. How adorable is that?
Pretty pretty fall table. I need to get a white pumpkin asap.
Apple pie dip with cinnamon sugar tortilla chips. Say what? I need this NOW!
What are your favorite pins this week?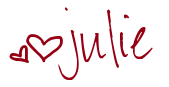 37 Comments »