Happy Monday! Just a reminder that today is the last day to enter to win your own monogram wreath from
Embellished Living
. The sweet girls from Embellished Living were so kind to send me my own "R" wreath...and it is adorable! It is even cuter than I imagined it would be. Thank you Chandra, Jacy, and Stacie! I love it! Want to win your own? Enter
HERE
.
Okay so I know everyone has already talked about the Missoni for Target line...but I have to share what I bought! I don't think the line was as popular in Michigan as it was in other states, because everything sold out in two days, versus two hours in California and New York. I forgot to head to Target the morning it opened, so I didn't get there until the afternoon. Most of the stuff was already picked over.
I thought the makeup bags were so cute. But since I have at least 15 already, I skipped these. I was really tempted to buy the headbands....sort of regretting that I didn't.
They still had some dresses left...but most of them were XL...and not really my style.
This was what was left of the home goods....not much.
I did manage to pick up these shoes that were way cuter in person then they were online. And surprisingly comfortable! I wore them to work the next day and got a lot of complements.
By the time I got to Target the adorable ballerina flats were all gone. I was SO sad. They were instantly listed on ebay for over $100! Are they crazy? I would never pay that price for flats from Target. Anyway, I decided to try my luck at a smaller, less popular, Target the next day and they had tons of pairs! They are so adorable in person.
Did you buy anything from the Missoni line?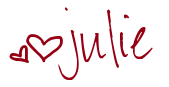 12 Comments »