One of the downsides of living where I live is that we don't have an Ikea or Trader Joe's close by. Two places I absolutely love. When I lived in California we had both of these stores within 20 minutes of my house. My mom used to walk to Trader Joe's. Sigh. Woe is me right?
Now when I want to go to Ikea or Trader Joe's it's an all day event. Like 10 hours. At least that's how long it took my mom and I this weekend. Two hour drive both ways plus several hours shopping. Totally worth it.


We started our Ikea shopping trip off right with a piece of chocolate cake. Too bad we ate it too fast for me to snap a picture. That two hour drive made us hungry! We came this close to finishing off our cake with a side of mac and cheese. But we resisted.
Ikea has a few amazing farm house sinks. LOVE. There was a two sided one I drooled over but the photo came out blurry. Just pretend you are seeing it here.
I also really liked these industrial lights. Plus they were only $30 each. Should have gotten them.
My mom and I both loved this cabinet/book case. She wants it for her bedroom and I want it for my dining room. It was kind of spendy, so we resisted yet again. Go us.
We did buy a good amount of stuff. But did I manage to get a picture? Guess not.
After Ikea we stopped by another favorite place...Home Goods. There are 15 Home Goods stores on the East side of Michigan. And zero on the West side, which is where I live. Someone please explain this to me. Oh, and I embarrassed my mom by making her take photos of me in crazy cat mask. It matched my outfit. Because what is a trip to Home Goods without a funny photo op? Unfortunately we didn't spy and
giant metal chickens
. I would have been all over that.
Totally wanted to buy this alphabet artwork.
Our next stop was good old TJ's.
It was super crowded. I think I'm going to write the good people of Trader Joe's and kindly request a store closer to me. After all, look what a good shopper I am! Supporting our economy one reusable grocery bag at a time.
How was your weekend?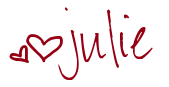 21 Comments »