Sorry about the lack of posting....I've been in California the past few days! I went for a work event, but managed to squeeze in some fun along the way.
The best part of California? Seeing some of my favorite people! As soon as my plane landed I hopped in my rental car and drove out to Fashion Island to meet my friends Erika and Rebecca. I've been friends with these girls since I was 6 years old.
Erika
brought along her 6 week old baby girl MJ. SO precious! Erika is such a great mommy and answered all my baby questions.
Rebecca got to love on MJ too....although I did hog her all to myself for most of lunch!
Can you blame me? Look at that sweet little face! And that headband! I officially have baby fever.
Towards the end of the afternoon we got her to wake up and give us a few smiles. It was so great to finally meet MJ and catch up with old friends.
I rushed from lunch to my aunt's house for dinner....but didn't take a single picture. Fail.
The next day I had to work all day and then
Erin
picked me up to do a little shopping and go to dinner. I was nearly in tears the night before trying to navigate down town LA at 10:00 at night by myself, so having Erin pick me up was the best thing ever. Erin is expecting a baby in March, so it was fun to see her little baby bump and catch up!
We stumbled upon an Anthropologie...so excited! Here is Erin getting to know a little more about the trees from her homeland.
They had tons of cute stuff...like this adorable apron.
And this cupcake tea towel. I basically went crazy over all the cute kitchen stuff!
And this....not really sure what this is. Weiner dog note book?
And fun glasses.
It was such a quick trip, but really good at the same time. The weirdest part was being in California and not seeing my mom or staying at her house. I decided not to drive by her place because I think it would have been too hard. Luckily I can now see my mom whenever I like...but man, I miss that house. Also weird? Getting upgraded to a suite at the hotel....while staying by myself. Nothing like a huge empty room to yourself to make you feel lonely! I'm lucky that every day I was there was jam packed with friends and family.
On a side note, I could use your prayers today. I have to take our cat, Henry, to the vet. I think he has an infected tooth that needs to be removed. The last time I took a cat to the vet it was one of the
worst days ever
. Please pray.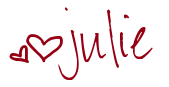 22 Comments »