It's time for another installment of Awkward and Awesome Thursday. Join
Sydney at The Daybook
for more awesomeness.
Awkward
- Trying to carry on a conversation with a neighbor while holding a bag of your dog's poo. There really is no classy way to do this...I've tried.
- Also, let's add waving hello to someone with the poo bag hand.
- The TSA guy flirting with me while I'm going through the scary x-ray screening thing. Nothing says "hot" like me with my hands in the air while someone x-rays every last bit of me. Gives me the creeps to just think about it.
- People you meet at work events who then want to be your friend on facebook. Um, no thank you, creepy guy.
- My high school reunion. This weekend. I'm not going. But still awkward. I'm old.
Awesome
- A few nights ago while I was making breakfast sausage for dinner the husband asked me what was wrong. Me: "Well, I wanted bacon, but we had this sausage that was already opened so I'm making that instead. But now I still want the bacon." The husband: "Why don't you just make both?" Me: "That's why I love you."
- Three-day work weeks. Highly recommend.
- All my TV shows are back for fall! My DVR is full and happy. And so am I.
- Co-workers planking on my desk while I'm out of town. And documenting it for me. Love!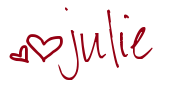 20 Comments »