Oh my word. I am loving this mantle. A barn door that hides the TV? Genius! And adorable at the same time.
I have a book case sort of like this in my kitchen. I think I need to paint it white (shocker!) and add labels, don't you?
I've loved this bedroom for a long time. I love the wall behind the bed and the window treatments. Oh and that lamp! Oh and the monogram pillow! Let's add "painting side tables white" to my to do list.
And add these adorable place mats to my to do list as well. Pinterest is wearing me out!
It's almost pumpkin time! Last year we had a monogram pumpkin.....this year we might need a gold one! Not gonna lie...the black ones kind of freak me out.
I am SO ready for fall. Totally over this hot weather. And fall weather means boots! I love the grey color of these.
I love this outfit. Except I'm not crazy about the jeans and belt. But I do need some leopard flats....but not for $190 (stupid jcrew!) anyone know where I can get some cute comfy and cheaper ones?
Red velvet cheesecake brownies. There are no words.
I'm linking up with Michelle for Pinteresting Wednesday...you should too!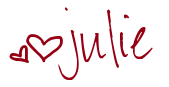 41 Comments »