Is anyone watching Bachelor Pad on ABC? Am I the only one? I only recognize a handful of the people on the show yet I am obsessed. Typical.
I kind of like the love triangle going on right now between Holly, Michael, and Blake. Drama.
Holly used to be engaged to Michael but then they broke up. And now they are both on the show together. He wants her back, she is unsure and scared.
Enter Blake. He likes Holly too. I can see the dilemma. Poor girl.
Oh, and the kissing contest? Kills me. I think it's totally gross but hilarious at the same time. Please tell me I'm not the only one who watches this junk.
What's your TV guilty pleasure?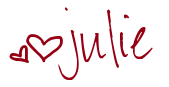 24 Comments »