Good morning everyone! I hope you had a great weekend. We sure did! Everyone we know decided to have a get-together over the weekend...so we were busy going from one event to another. And I didn't take a single picture...go figure.
Anyway, I've been obsessed all weekend with white kitchen cabinets. Every single kitchen I've pinned in
Pinterest
has white cabinets. I've always disliked our current cabinets...nothing is wrong with them but they are just not for me.
Here's an old picture...dishes in the sink and all. I'd take a picture of them right now but my kitchen is currently even messier!
After going white in our bathroom I can't help but want to go white in the kitchen too.
This kitchen has a similar layout to ours. LOVE.
I love how fresh and clean this kitchen feels.
So now, all that's left to do is convince my husband. When I told him what I wanted to do he just rolled his eyes and told me "one project at a time".....so at least it wasn't a no!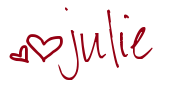 14 Comments »