Here are my favorite pins of the week.
Ruffle and bow pillows? Must make these asap. If only I knew how to sew.....
I think I might need this for our house.
How cute is this birthday cake in a mason jar? It is my birthday next week after all!
Speaking of birthdays, I think I might need these. I can't decided if I would wear these or the flats more. Does anyone have them? Are they comfortable?
There are so many cute ideas with maps out there! Wouldn't this be so adorable with a map of where you got married or where you went on your honeymoon? I'm adding this to my must make list for sure.
I'm also loving this wall.
And this one too. I think a birthday trip to Ikea for frames is in order, don't you?
New motto for sure. Could the girl be any more perfect?
I want.
Be sure to check out every one's pins at The Vintage Apple!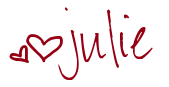 30 Comments »