The husband has recently become obsessed with the show Finding Bigfoot on Animal Planet. I think he watched at least four or five episodes over the weekend. The show is about four researchers on the hunt for Bigfoot. They trek across country and interview witnesses. They even have one of the guys stand in for Bigfoot so the witness can judge the height of the creature they saw. Then they camp out at night and try to get a glimpse of a "squatch". It is hilarious. And of course every piece of "evidence" is totally logical and totally points towards the presence of a sasquatch in the area.
The creature you saw threw rocks? It's a fact that Bigfoots are
known
for throwing rocks.
The creature you saw was nine feet tall? The average male sasquatch
is
nine feet tall.
You don't say.
So naturally Bigfoot is now blamed for everything mysterious that happens in our house.
The seat in your car is reclined all the way back? Bigfoot must have taken it for a joyride.
Someone drank the last of the chocolate milk? Must have been a squatch. It's a fact that they love chocolate milk.
Creepy noise coming from the attic? Must be a Bigfoot dancing around.
Wet towels on the bathroom floor? Darn that Bigfoot...always usin' our towels.
You get the picture. Please someone tell me you've seen this show!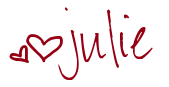 10 Comments »