Why didn't I think of this? Will be making this asap. Only with two small J's and one large R.....will it still be cute?
Love this island painted in an accent color. Someone do this!
Obsessed with this photo and totally want to recreate it.
Love this simple mobile.
Okay, I found a solution for the whole mom-and-husband-buy-me-identical-watches-as-birthday-gift problem. This adorable bag!
I want.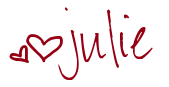 33 Comments »