Happy Wednesday everyone! I know I've mentioned on here how much I love
Pinterest
so today I'm linking up to at Michelle
The Vintage Apple
for Oh How Pinteresting Wednesday! Want to join Pinterest? Send me an e-mail and I'll set you up!
So here are some pins I'm loving this week.
How cute is this polka dot cake?
Oprah says this all the time....love it!
I love everything about this kitchen.
Isn't this a cute idea for a wedding photo? Too bad I didn't see this three years ago....
Cake stands! Yes please!
Love these Tory Burch wedges.
I think I need this watch for fall, don't you?
Such a cute idea for fruit...I'm doing this for sure.
Now pop on over to Michelle's blog for more Pins!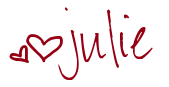 21 Comments »