I heart
Trader Joe's
. As if I really needed another reason to love them more.....they went and did something incredibly sweet for my mom. You see, my mom is a HUGE fan of the TJ and goes there basically every week. She told me a few weeks ago that the store by her house had these vintage street signs from the city of Long Beach on display at their check out (like in the photo above)...and of course one of them happened to be the street her house is on: Bixby! I knew immediately that we needed to get her that sign as a keepsake of the house we loved for so many years. We searched all around for vintage street signs but had no luck. So we thought we'd take a chance and ask the kind folks at Trader Joe's if they would let us buy it from them.
At first I think they thought we were crazy...but mom and I are used to that feeling. They quickly brought Sandy, a store manager, over and without hesitation she said they wanted to give my mom the sign. We were so shocked and excited!!!! Several TJ employees came out to try and help get the sign down for us, but they ended up asking us to come back the next day and said they would have it ready. And true to their word they did! My mom left the store with tears in her eyes...it was SO incredibly sweet of them to give her the Bixby sign.
Thank you Trader Joe's of Bixby Knolls! We are so touched by your kindness. Now, if anyone from TJ is reading this, could you PLEASE open a store in Grand Rapids Michigan? I guarantee you will have some loyal customers on your hands!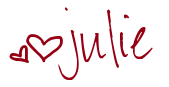 14 Comments »