While I'm packing and traveling across the country I thought you might like to hear from one of my favorite bloggers (and friend in real life!)
Kaleena
. Kaleena blogs about life over at
Live Happy
...be sure to check her out!
Summer highlights for any shabby chic inspired, junk drunk, antique enthusiast as myself are the monthly or annual antique markets that you can find tucked away in the small towns across the State. Have you ever watched a D.I.Y. television show and thought where are they getting these unique finds and how are they staying under a budget of $200 for a three-room make over?? Let me tell you their secret: antique markets. Dealers hoard large items all year in preparation for these day or weekend events drawing people from all over the state who are so excited that their twenties seem to leap out of their wallets. Excitement is in the air when treasure hunters feel like they are getting a deal on antiques that are priced for a barter and people is walking around with one or two one-of-a kind items that maybe they were looking for, or maybe they caught their eye. Ahhh antique season is here!
This weekend I rounded up some of the best style-eyes I know and headed out to the Allegan County Antique Fair and we were not disappointed!
Treasure hunting, finding the perfect piece.
Even the kids get into it! Andrew with an antique race car.
After six hours in the sun, smelling the carnival food, maneuvering strollers like professionals and feeling the rush of finding JUST the right piece we came home with the quite a bounty.
What we came home with!
Things to keep in mind if you plan an antique fair outing this summer:


1. Arrive early. Big furniture goes fast.
2. If you like something buy it, if you don't someone right behind you will.
3. Pack a cooler and snacks or dare to eat the luke warm hotdogs and lemondade that's so sweet your head is spinning.
4. To avoid impulse buying (good luck) think to yourself is this exactly what I'm looking for. Two answers will pop into your head either yes! or no but I just love it so much!
5. I suggest taking your favorite style savy friends and making a gorgeous day out of it!
Something we left behind....but had to remember. One person's trash...another person's treasure?
Live Happy
- Is a collection of my experiences and ideas that come to me in moments of clarity, frustration and humor. My stories are told under the basis that life is fun and I have amazing people in my life providing so much inspiration for funny stories and interesting adventures, there's no other choice than to live happy!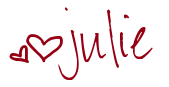 6 Comments »