Did you watch Oprah's final show yesterday? I've always been a big fan of Oprah. Her show comes on before I get home from work so I usually miss it, but I made sure to record her last three shows. I LOVED the two surprise shows that aired Monday and Tuesday. So so so fun, touching, and uplifting. Did you watch?
For her final show yesterday it was just Oprah in her studio talking to the audience. She thanked everyone for allowing her into their lives every day for 25 years. I think she's brought a lot of good into this world.
Oprah has always said that she wanted to change the way people thought about things...and I think she accomplished that goal. Something she said on her final show really struck me. She said to her fans and the audience that she wanted people to know that "I see you, I hear you, and what you say matters to me." How powerful is that? If everyone had that approach in their daily life, at work, or with their families, how different would all of our interactions be? I'm going to make it a new goal to try to see and hear people who I come in contact with...and let them know that what they say matters to me. Join me?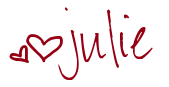 11 Comments »